| | | |
| --- | --- | --- |
| | | NastyZ28.com Mousepads! |

Dress up your office space with this attractive NastyZ28.com Mousepad. Rubber backed to stay put. Measures 8" wide x 7.5" high, 1/8" thick for easy transport with a laptop.

International purchases please inquire via email if ordering!
If ordering via check see alternative payment method.
NastyZ28 Mousepad




NastyZ28 Mousepad
US & Canadian Orders



SOLD OUT


Credit Cards & E-checks Accepted via paypal. "Send Money" to [email protected]
Questions or Comments? Send email to MadMike.

Order Electronically: Add to cart, then "view cart" to checkout and complete your order or continue shopping!
Online ordering is in US Dollars!

Alternative Payment Method
If you don't wish to use PayPal then print out this web page (or simply scribble a note) indicating desired item and mail it along with a check payable to "NastyZ28.com" in the amount of:
$10.50 ($8.50 mousepad + $2 shipping)
send to:
NastyZ28.com
PO Box 123
Dawsonville, Georgia 30534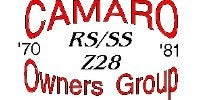 Return to Store
Since: 3/29/2001
This artwork and the Club names are
© 1997 - 2011 NastyZ28.com (tm)