NastyZ28.com Keychain!
SOLD OUT

Keep the keys to your ride(s) organized in style with this sporty NastyZ28.com cast metal keychain. Durable, light in weight and just the right size, this keychain is not only functional, but it adds a nice decorative touch.

Keychains are $4 per chain, with a flat $2.10 shipping ($3.20 International).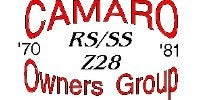 Return to Store
Since: 3/29/2001
This artwork and the Club names are
© 1997 - 2012 NastyZ28.com (tm)