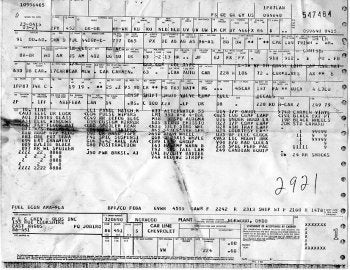 "RPO" is an acronmyn used by General Motors to denote a "Regular Production Option". Generally speaking an RPO code consisted of a letter followed by two numbers. RPO Z28 is probably the most famous of them all (package of high performance goodies for Camaros). Other examples include air conditioning, tinted glass, fancier interiors, etc. Select the letter below which starts the RPO you'd like to find. For example, select "Z" if you'd like to find RPO Z28.

A | B | C | D | E | F | G | H | J | K | L | M | N | P | Q | R | T | U | V | W | X | Y | Z | 1


For a complete definition of Second Generation Camaro specific RPO Codes, click here.