PROTECT-O-PLATE
From 1970-72, GM issued a protect-o-plate with each car. It was a metal credit card-like device with information about the car embossed on it. The name of the original purchaser was added to it by the dealer using a special plastic labeling tape. This card was used for warranty purposes.
The information on the card can be decoded as follows:

  1. VIN of the car
  2. Engine number
  3. Rear axle number
  4. Transmission number
  5. 1 here=pwr steering-N40 
  6. 1 here=power brakes-J50
  7. 3 here=radio-U63 or-U69
  8. 1 here=air cond-C60
  9. Carburetor type: (H=Holley,
     R=Rochester,C=Carter,
     B=Bay City)
 10. Month 1970-71(1-9 are 
     Jan-Sept, O=Oct, N=Nov, 
     D=Dec) 1972(A-L for Jan-Dec)
 11. Chevy Bowtie



A 1972 protect-o-plate and the covers of its folder are shown below.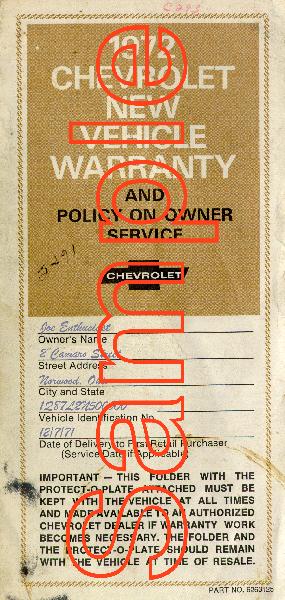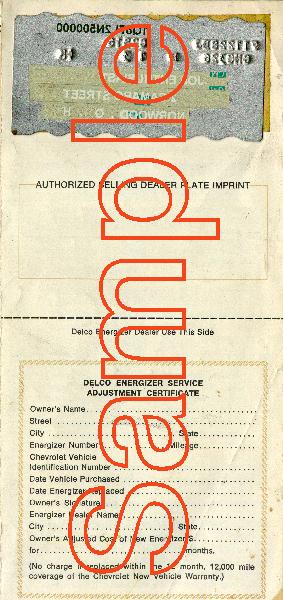 ---


Copyright © 1997-2001. All rights reserved.