How to Care for Your Camaro

The way you take care of your car is important in determining how long it'll last and how nice it'll look. A clean car will last longer than a filthy one. If left dirty or neglected, tires can dry rot, wheels tarnish, paint will get scratched from dirt, mold will form inside the car and cause it to stink.... There's a difference between protecting things and cleaning things. Restoration or refurbishment of interior items is discussed in the interior section.

Your efforts should fall somewhere between good general care and show car detailing. How much time and effort you put into the job is left up to you and what your specific car requires.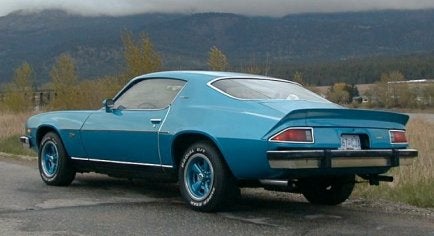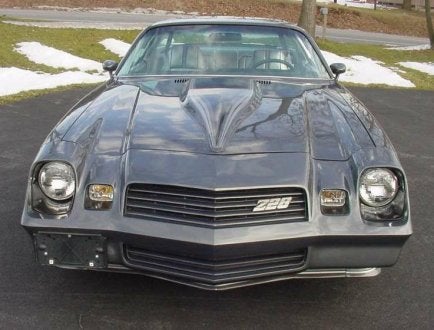 Interior care & maintenance
Clean the inside of the car first. Vacuum the interior. Wipe dust off.

Spray some lemon scented furniture polish (or equivalent scented product) into a rag and stash it under the seat.

Vinyl and Plastic cleaner & protectant. Castrol Super Clean, cut it 50/50 with water. Steering wheel: Orange Clean or Simple Green and a toothbrush will clean a sticky steering wheel.

Preventing mold: Water:

Crap inside a/c & heater ducting.

Clean/polish instrument lense
The Meguiar's product for polishing clear plastic comes in two containers. The first is a cleaner, the second is the polish. And it really is a good product!

Exterior Care & Maintenance
Washing
Seriously, not as simple as spraying water on the car, wiping soap all over it and then hosing it off. While you can do this, it will eventually scratch your paint or leave your finish in bad shape.

Some tips:

Don't wash in the sun
Don't use dish-soap to wash the car
Wash the car from top to bottom
Dry the car with a chamois to prevent water spots
Glass:
Squeegie glass clean, then clean with ammonia glass cleaner and paper towel. You can polish the glass with old newspaper. The ink from the paper is sufficiently abrasive enough to polish the glass without scratching it.
Wheel & Tire care:
There are products specifically made for cleaning wheels and tires. The product you use is usually specific to the wheel style. Spray tire dressing on the tires to keep them shiney and to prevent cracking.
Waxing or polishing
Polishing:
For detailing I use the Perfect It II finesse compound that you can get at a body shop supply house. It is a white compound/liquid. I usuaslly use a regular adjustable speed circular buffer set around 1500 RPM and a wool polishing pad to apply the compound and remove the imperfections. You can use this compound by hand but it is much more labor intensive. I believe it would work fine as well with a orbital, just take a bit longer. These compounds work only if you get a bit or heat into them through friction. That is what cuts the finish and removes the scratches. So some pressure may be needed with the orbital to get the flaws out. Follow up with a glaze compound by hand or with the orbital and wax after that.
If you don't go the 3M route use something that is labeled micro finishing or designed to remove wet sanding scratches somewhere in the 1500 grit range. Don't use any kind or compound designed to remove nasty paint imperfections like chaking. You want a real fine abrasive compound. A polishing compound not a buffing compound.
General Maintenance:
California car duster to sweep the dust off, then cover the car with a quality car cover...

Last updated: 10/20/2011
Author: MadMike Maciolek


© 1997 - 2013 NastyZ28.com (tm)
North Georgia Classic Camaro
All rights reserved