Last Updated: Nov 19, 2015 added pic of Comp 4601 short rocker arm lock nuts.
Click on thumbnail for larger photo below
For 1970, a new forged-steel crankshaft was used with drop-forged steel connecting rods.
Forged-aluminum 11.0:1 pistons made by TRW. Fitted with a dual snorkle Smog cleaner.
My build date is 05E which decodes as May 5th week.
Engine Rebuilt pics below. In 2013 I had my engine rebuilt with a hyd roller cam.
HP-360 @ 6000 rpm and Torque 380 @ 4500 rpm

Total timing set @ 36* @ 4000 rpm with vacuum disconnected.
1970 LT1 Cam 3972178
| | |
| --- | --- |
| | intake duration of 317 degrees |
| | exhaust duration of 346 degrees |
| | overlap of 96 degrees |
| | Lift - Intake - .4586" (includes lash - .024") |
| | Exhaust - .4850" (includes lash - .030") |
| | rocker arm ratio of 1.5 to 1) |
Heads - Casting 3972186 Part No 3987376
| | |
| --- | --- |
| | cast iron |
| | 2.02 inch diameter intake valves |
| | 1.60 inch diameter exhaust valves |
| | 64cc combustion chamber |
| | screw-in rocker arm studs with hardened steel pushrod guide plates |
| | intake valve 2.02 in. |
| | exhaust valve 1.60 in. |
Induction
| | |
| --- | --- |
| | cast-aluminum, high-rise, dual plane intake |
| | 780-cfm 4 barrel carb with1.686 inch diameter primary and secondary throttle bores |
Water Pump 3953692
Oil Pan / Windage Tray
Radiator
They are not 1970 Z/28 specific so it might help those who are looking to look at other 1970 Camaros besides a Z/28.
A 1970 307 cid-T350 Camaro used the same rad as a 1970 T400 Z28.
Look beyond the Z28 mentality and you might find what you are looking for.
4-spd rad pics
Rad Caps
Overflow jugs were not used in 1970, but you can add one.
Without an overflow jug
With an overflow jug. Make sure the arrow points to the tube or the water will not drain back into the rad.
Oil/Filter
GM EOS 992869

AC Delco EOS 992869 contains 6221 ppm of ZDDT and 5762 ppm of Phosphorus.
ACDelco Engine Oil Supplement is a multi-purpose additive concentrate designed to help eliminate
lifter sticking, reduce valve train noise, reduce camshaft lobe scuffing, and reduce break-in wear.
The use will maintain the additive levels in oil to promote designed-in oil detergency, disperancy
and wear protection, especially under severe service conditions such as high load and high operating
temperatures. Not for diesel applications.
Oil I use with enough ZDDP to protect the flat tappet engine. I do add 1 bottle of GM EOS with the Valvoline oil.
Joe Gibbs Hot Rod oil does not need EOS. If you add anything it will disturb the chemistry.
I started to use ZDDPlus to non synthetic oil to be better on the pocket book.
GM stopped selling AC PF25 and PF35 oil filters which did not have the anti drain back valve.
Napa Gold 1061 is the replacement for the PF35 oil filter and it also does not have the anti drain back valve.
SB and BB Chevy's already has an anti drain back valve in the oil filter spin on adaptor.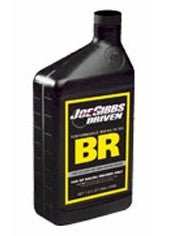 Break in your cam with Joe Gibbs BR Oil.

Prime Tool
Cam/Lifters
Wiped 3 lobes on the solid lifter cam due to lack of ZDDP after about 43,000 miles. It was a slow wear.
Pic on the right, shows the 1st lifter (2E) good compared to the other 3 concaved lifters.
New Crane Solid Lifters Part # 99250-16
Felpro 1604 Cork/Rubber with Steel Core Valve Cover Gaskets
Valve Cover inside numbers
PCV Valve
Fuel Pump Plate

Master Cylinder and Cover
Original MC will have 2 bleeders. Due to leaks I replaced mine with a new one from NAPA.
Wire Gutter 8.25" in Length
Valve Stem O Ring Oil Seal
Compress spring, Grab keeper locks with magnet, Remove spring, Remove old oil valve seal O ring
Install new O ring on stem, then push in groove with wooden coffee stir stick

Stock Pushrod
3927186 Heads
cc check - 64.25 cc

Using 1.52 Comp Magnum Roller Tip Rockers, part # 1412-16 after my cam swap

Comp Short Rocker Arm Locknuts

What's a CE block?

Underhood insulation was part of the Z87 customer interior option.
Available from Chuck Sharin at http://www.nastyz28.com/forum/index.php
Factory metal hood insulation clips
Side Cowl Weatherstrip

Balancer
Balancer Fully Installed and timing tab
If you need to add the 180* mark on your balancer for setting valves then get yourself a seamstress measuring tape
and using masking tape, tape the start end of the measuring tape on the balancer line which is TDC to #1 cyl and
place a mark 12.5" around for your 180* location for a 8" balancer.

Pulleys
Crank Pulley
part # 3956668 CG

Water Pump Pulley
part # 3947824BV
Fan Belt
Accelerator Cable
3972296 Accelerator Cable?

1100 mi LA automatic 70 Z28 showing the accelerator cable
Accelerator cable/spring/bracket
336969 Accelerator cable at interior and engine side

To change the cable at the inside rod end,
Laying on the carpet, squeeze the back of the plastic lock and push it towards you and it'll pop out.
There are slits on the back that compress so it can come out of the hole frontward and locks into place
when you push it back on. The plastic piece has a slit in it so the cable can be slid out and the new one
slid back in.
Brake Vacuum Hose

Rad Support Rubber Mounts and Hoses
Used for both upper and lower locations. Same part #, 2 upper and 2 lower per car.
Small block part # 371189 Big block part # 6264100
GM Upper rad hose 3970124 and Lower Rad Hose 360647

Heater hose clamp
Gas Cap
Oil Dipstick
Washer Jug
Spark Plug Diag

Wiper Motor